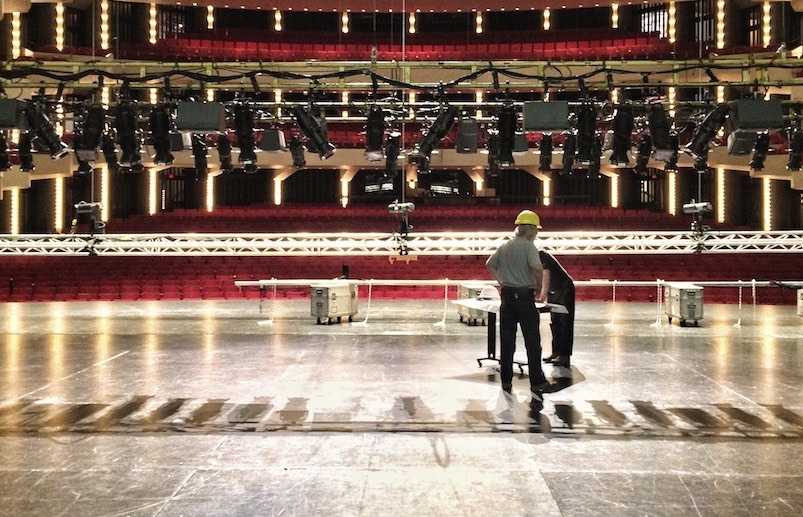 Photo Credit: William Fallon
Why do you need a health and safety program?
Because protecting people is part of your job. It's the law.
Arts, entertainment and live event organizations like yours face unique health and safety challenges. On any given day you may be flying performers, building scenery, working with hazardous chemicals, using dangerous equipment – or sometimes all at once.
Like the industrial sector, you need health and safety procedures to protect your people. But where to begin? It's not like you can use a health and safety program developed for an office building or a factory. Your needs are truly one-of-a-kind.
Custom-Designed Health and Safety Programs
Sellery Health + Safety can help. I work with you to design and implement a health and safety program that takes your unique situation into account. When I'm done, you'll have practical policies and procedures in place to keep your people safe, and you'll be able to run the program on your own.
Rest Easy Knowing Your Staff, Artists and Audiences are Safe and Secure
A customized health and safety program can help you:
Prevent of injury and illness
Reduce costs associated with worker's compensation and disability claims
Improve productivity, well-being and morale
Comply with legislative requirements, such as the Occupational Health & Safety Act and the Workplace Safety & Insurance Act
---
Working with Sellery Health + Safety
Working together begins with a free consultation with me to find out what you want and need. Depending on the project, this may begin with a site visit and a look at your current health and safety program.
Once we've agreed on the details, you receive a proposal describing the scope, approach, timeline and fees (based on either a daily rate or an hourly rate), including any expenses such as travel.
If you prefer to do some or all of the work yourself, I can arrange to advise and review the final documents. Either way, I'll work with you to create practical policies and procedures to keep your people safe.
CALL TODAY FOR YOUR FREE INITIAL CONSULTATION: 226-921-0705